9 Most Popular Hypoallergenic Cat Breeds
This page contains affiliate links. We may earn money or products from the companies mentioned in this post through our independently chosen links, which earn us a commission.
A lot of people are allergic to cats and while there is no cure, there are several breeds that do not trigger the sneezing and wheezing associated with these allergies. These breeds are referred to as "Hypoallergenic", and have been said to not shed very much fur or dander.
Realistically, there are no completely hypoallergenic domestic cats or cats that are  100% non-allergenic. All cats produce some kind of dander, so you will not find dander or allergy-free cat. There are breeds that produce less dander and make good cats for people with allergies.
In this article, we have listed several hypoallergenic cats as a guideline for people who want to adopt a cat, but feel their options are limited because of their allergies.
Cat Allergy Causes
Cats produce pet dander, a common allergen, but the culprit for the estimated 10 percent of the population who are allergic to cats may be a protein, Fel d 1, that is present in cat saliva. These proteins are also found in cat dander, which is dry flakes of skin found in the fur. However, do not let allergies to cats deter you! If you decide to adopt a cat you will be relieved to known that most people tend to build up a tolerance to the allergens over time.
There are also certain regimens those with cat allergies can follow, as well as medication to help reduce their symptoms.
1. Sphynx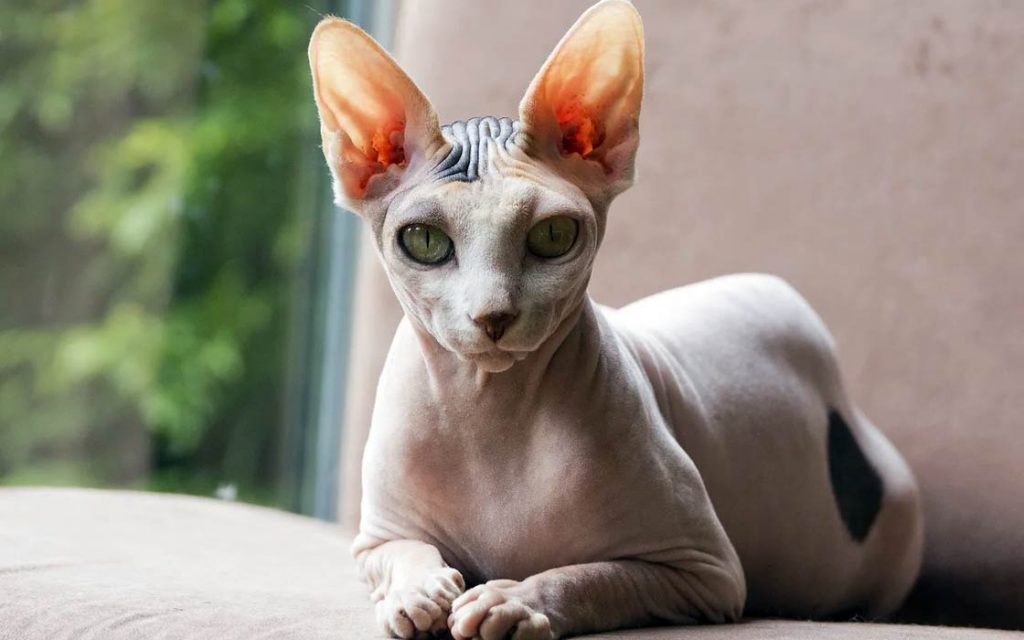 The skin of a Sphynx has been said to resemble warm suede, not unlike their warm, affectionate personality. The Sphynx is known for her slender body, long triangular face, hairless coat, and webbed feet. This is a loyal feline who is also playful, social, and loves attention. Like other hairless cat breeds, Sphynx is one the most allergy-friendly breeds.
Contrary to popular belief, most cats of this breed are not completely hairless, although they appear to be bald all over. Their fur is so fine and short, it usually cannot be seen by the human eye. Shedding is almost non-existent with these types of cats.
2. Balinese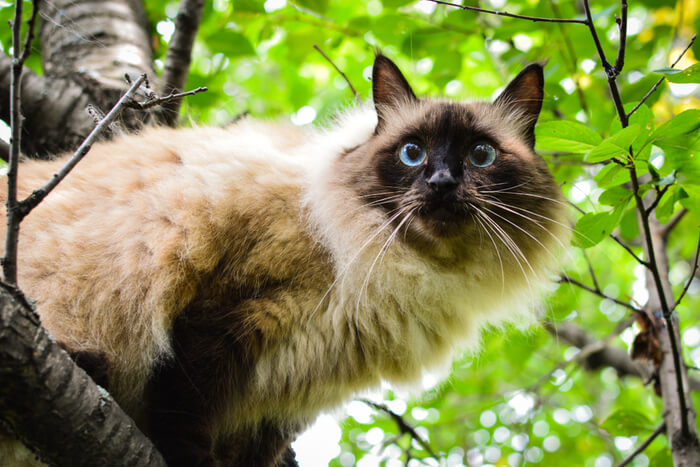 Resembling the popular Siamese breed, the Balinese is known for having a silky smooth coat and a luxurious tail plume. This cat breed has bright blue eyes, large pointed ears, a long feathery tail, and a slender muscular body. Its smooth coat is creamy white with distinct color points on its face, paws, ears, and tail. Their fluffy appearance doesn't represent their overall allergy friendliness.
The Balinese is considered one of the least shedding cats among long-haired breeds. Like the Siamese, they are talkative, have an easy-going personality, and are considered hypoallergenic.
3. Siamese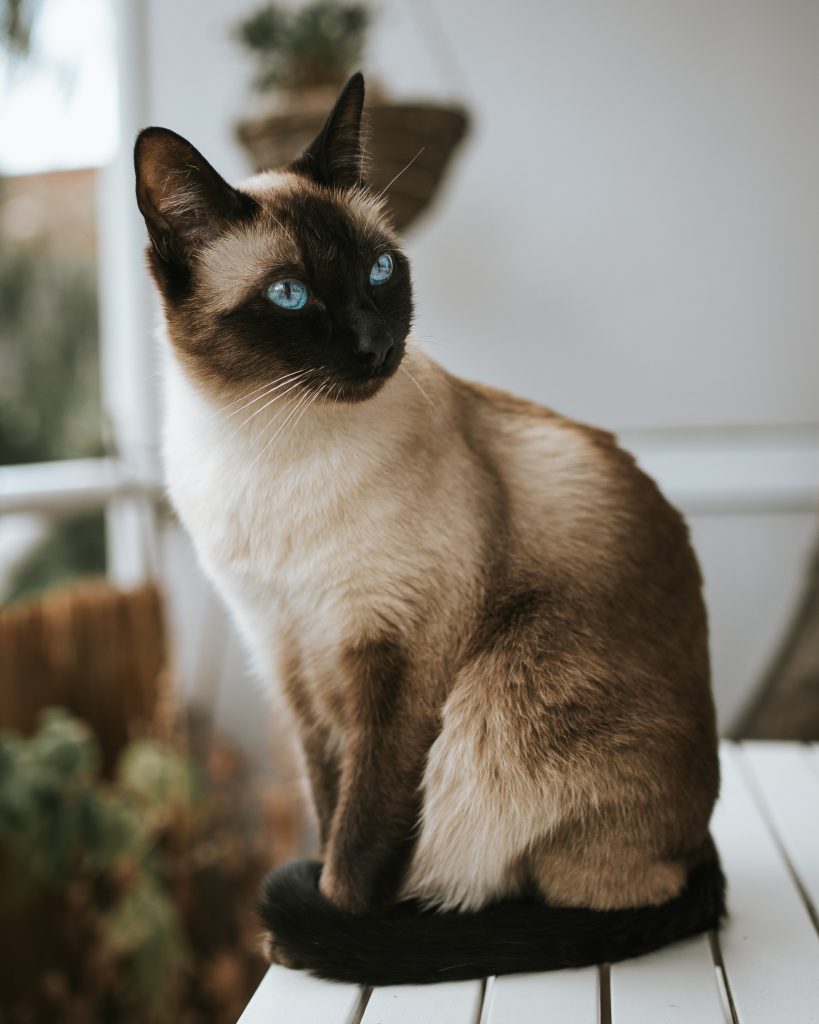 The Siamese has deep blue almond-shaped eyes, a wedge-shaped head, wide-set ears, and a long tail. The elegant feline can also be identified by her glossy coat with 'pointing' dark-colored patterns on the face, ears, tail, and legs. The Siamese is popular for their people-loving nature and strong communication skills. They are known to talk a lot, but their adorable baby blue eyes make it hard for their owners to stay annoyed.
The short coat of the Siamese requires standard care and is also considered hypoallergenic. The Siamese extra-short hair limits shedding and their beautiful coat comes in four traditional colors.
4. Siberian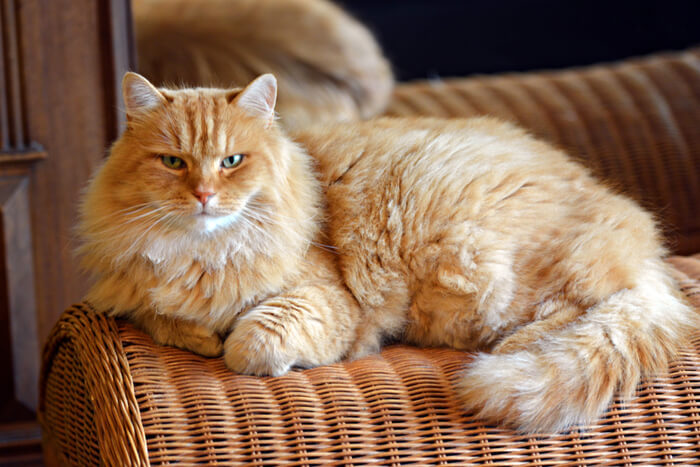 The Siberian's big, sturdy frame features a dense, triple coat that is designed to weather cold climates. This giant cat breed shows a sweet, beckoning expression with its round eyes, Lynx-tipped ears, round muzzle and full ruff around the neck. It also sports big paws with tufts of fur poking out between the toes and a blunt-tipped tail. With its bushy coat and extra fluffy tail, this large and powerful cat breed isn't one you would think would be hypoallergenic.
This breed is gaining popularity for its lack of irritating dander and its affectionate and intelligent temperament.
5. Devon Rex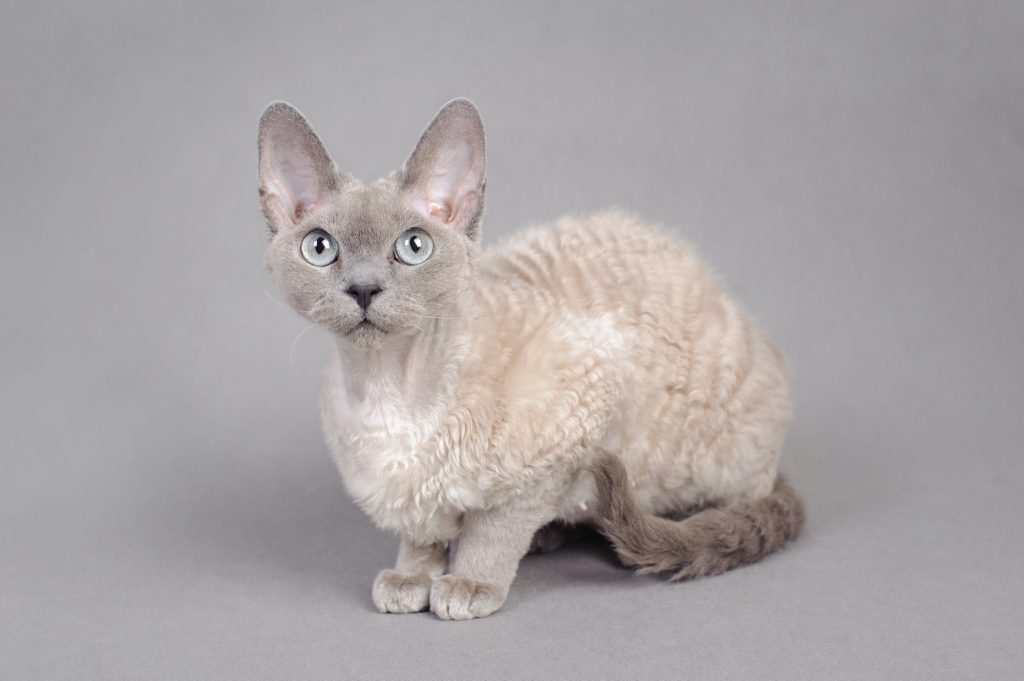 Resembling a hairless breed, the Devon Rex is sometimes referred to as a "poodle that purrs" because of its short curly hair and wagging tail when happy. The Devon Rex is an almost hairless cat breed, but the short hairs are curly, giving the cat a unique appearance.
It has large ears and an arched body. This breed is usually on the smaller side, but makes up for it with its large and sociable personality. Similar to its canine counterpart, the Poodle, the Devon Rex is considered hypoallergenic.
6. Burmese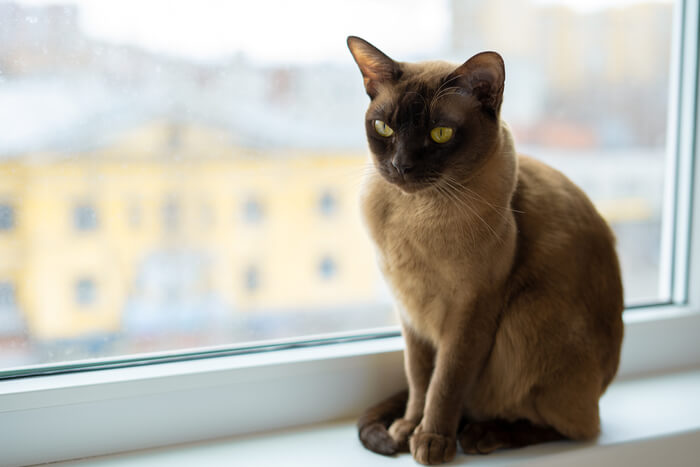 Burmese cats have large golden eyes and round heads and ears. Their coat is generally shorter and solid-colored with subtle variations in shading. They are very fond of humans and some people find that their personality resembles that of a dog. They have short silky fur, which is perfect for people who require a low-maintenance cat. They are also known to produce fewer allergens.
7. Oriental Shorthair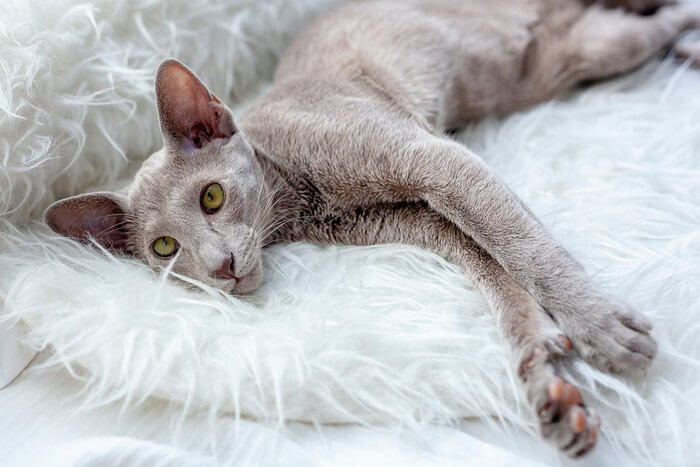 The Oriental breed comes in both shorthair and longhair varieties. Oriental Shorthairs shed very little hair and have silky coats. The Oriental Shorthair is considered to be more suitable for cat allergy sufferers due to its short coat. Oriental Shorthairs love to create close friendships with their family members or another pet that can keep up with their energy.
8. Russian Blue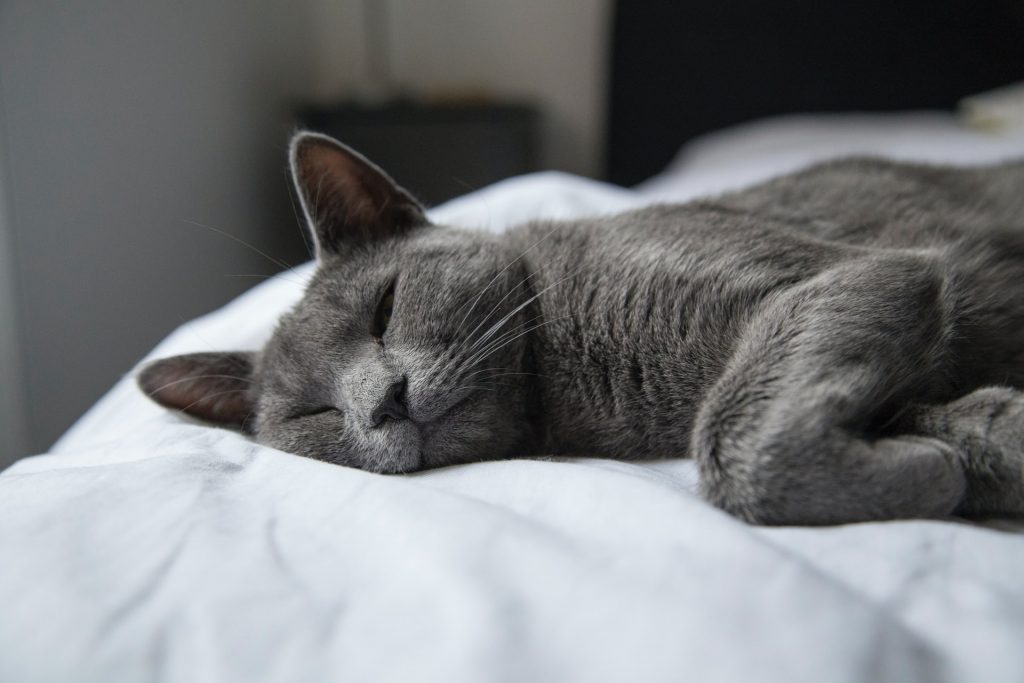 The Russian Blue cat is a beautiful breed with bright green eyes, large ears, and a wedge-shaped head. The stunning blue shiny, and plush coat of this feline has silver hairs at the tips. They are also intelligent, playful, and sweet-natured felines but may require lots of attention. Minimal grooming is required for this cat as they do not shed much and is surprisingly hypoallergenic cat.
9. Bengal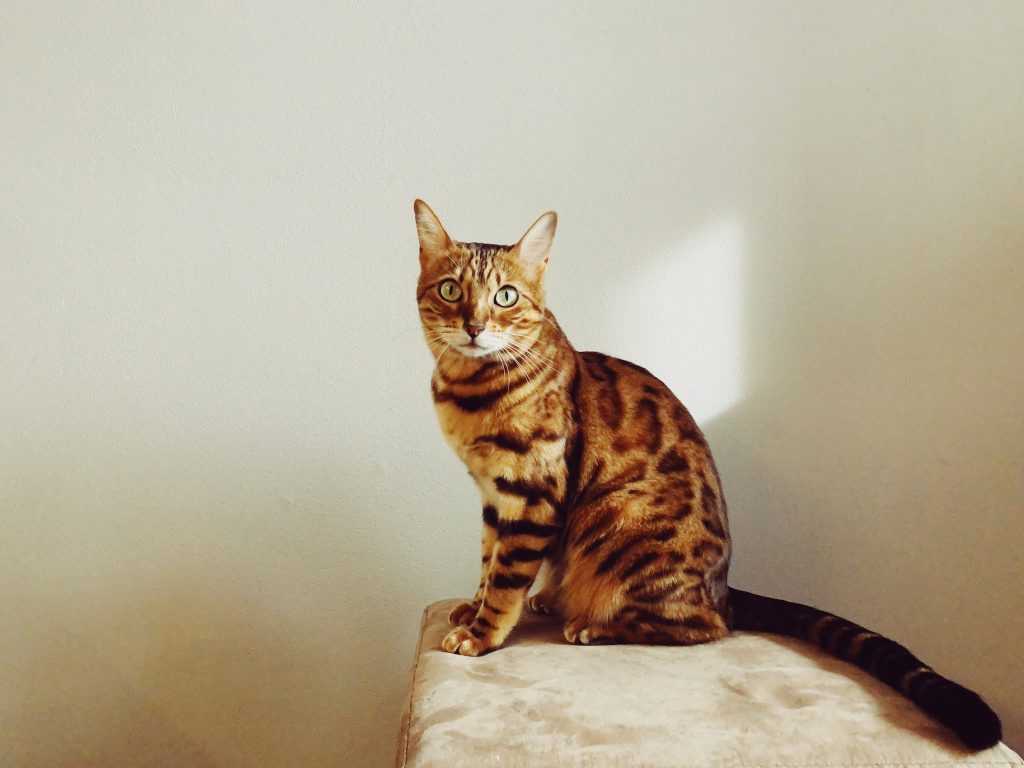 Bengals have stunning coats that come in many striking patterns like rosettes, spots or even marbled, which is one or more colors swirl into his coat's background color. They have large round paws, broadheads, muscularly built, and wild-looking spotted coats. Not only are they hypoallergenic, but they have a trait called "glistening" that gives their coat a shiny, glimmering finish.
Final Thoughts
Ten percent of the population is allergic to cats, and cat allergies are twice as common in Americans than dog-related allergies. The solution to the problem is adopting a hypoallergenic cat breed. While these cats may not be 100% allergen-free, hypoallergenic cat breeds do actually exist, meaning allergy sufferers can co-exist with cats.