100+ Tiger Striped Cat Names: Ideas For Unique & Exotic Cats
Choosing your cat's unique name is one of the best parts of being a cat owner. Your striped, unique or exotic fur baby needs a name that suits his personality and appearance. Some may look like mini tigers and others may comes with spots or patches of colors. Striped cats can be found among popular breeds like Maine Coons, Bengal Cats and Abyssinians, to name a few.
Cats are very intelligent creatures but it may take time for them to learn their name. It is important to be patient when teaching your cat his name and make it a positive experience by offering treats and lots of love when saying the name.
Here is the best list of orange cat names that are perfect for your new kitty.
Female Exotic Cat Names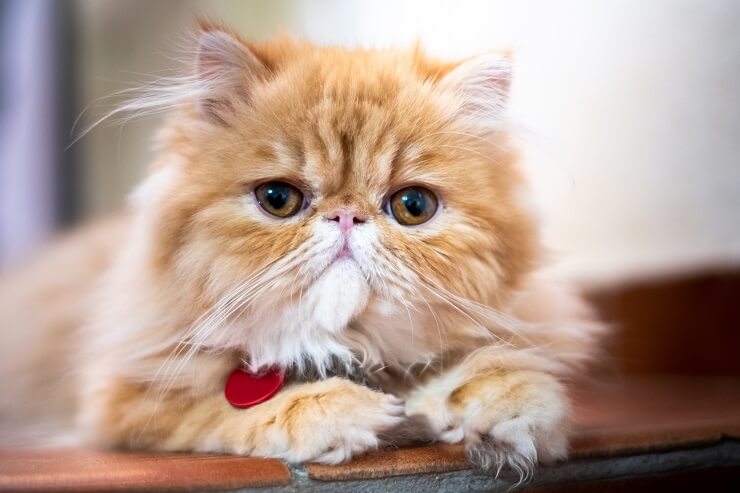 Snickers
Polkadot
Pookie
Popcorn
Snookums
Twiggie
Twinkles
Teacup
Truffles
Fuzzy
Garnet
Ping Pong
Tipsy
Tofu
Pixie
Riggles
Rishi
Pocket
Poppy
Pudding
Gingersnap
Glitter
Gumdrop
Gussie
Hairy
Dinky
Doughnut
Tierra
Clove
Brownie
Buffy
Hent
Kemsit
Masikah
Memphis
Menhet
Kentetenka
Neferhetep
Olabisi
Hentaneb
Tia
Olufemi
Omorose
Subira
Oseye
Neferkent
Beketaten
Bastet
Male Exotic Cat Names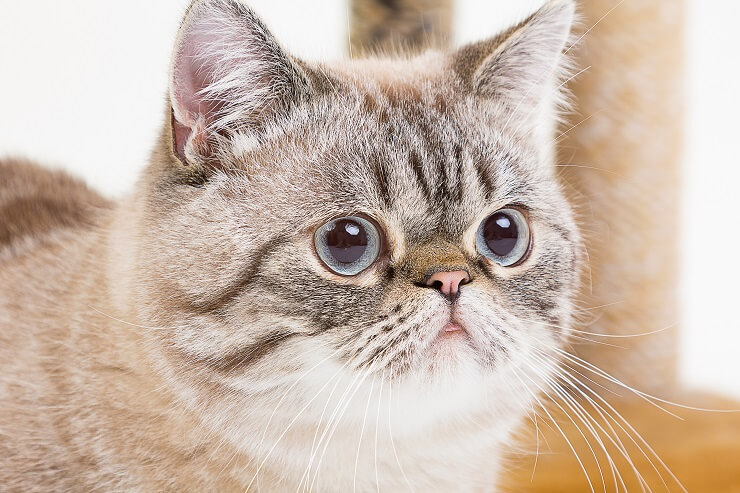 Conan
Hercules
Morrigan
Cadmar
Donovan
Andromeda
Valkyrie
Brunhilde
Chadwick
Duncan
Geronimo
Gunther
Herod
Hector
Luther
Mordecai
Moriarty
Odysseus
Ragnar
Samurai
Shogun
Valhalla
Xena
Xander
Alonzo
Xerxes
Uriel
Blair
Cedric
Cillian
Dieter
Gabriel
Lachlan
Ranulf
Ludwik
Murdoch
Rainer
Regina
Ignatius
Hendrix
Melisande
Jarvis
Lazslo
Berenice
Viggo
Uriah
Theodosia
Thelonius
Oswald
Mortimer
Jove
Heloise
Audemar
Dante
Damaris
Female Tiger Striped Cat Names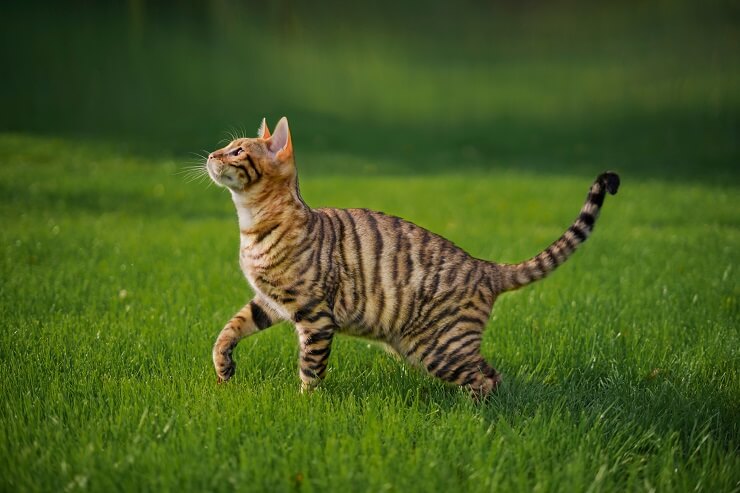 Bella
Callie
Cleo
Daisy
Ella
Grace
Hattie
Holly
Iggy
Lily
Lulu
Luna
Maisie
Maggy
Millie
Missy
Molly
Nala
Nessa
Nugget
Nyla
Pebbles
Poppy
Rosie
Smudge
Sophie
Tigra
Tofu
Willow
Zoe
Male Tiger Striped Cat Names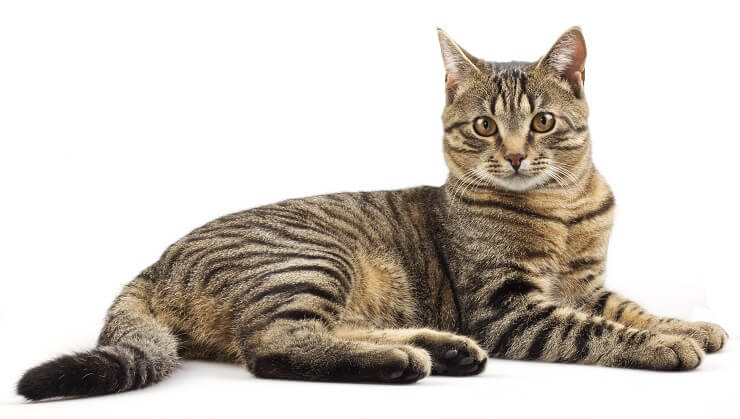 Alvin
Bandit
Domino
Teddy
Tao
Leopard
Stripes
Chester
Tyga
Spock
Gingham
Mars
Swish
Spangle
Stroke
Zigzag
Leo
Patches
Taz
Cino
Bamboo
Bengal
Streak
Orange Tiger Striped Cat Names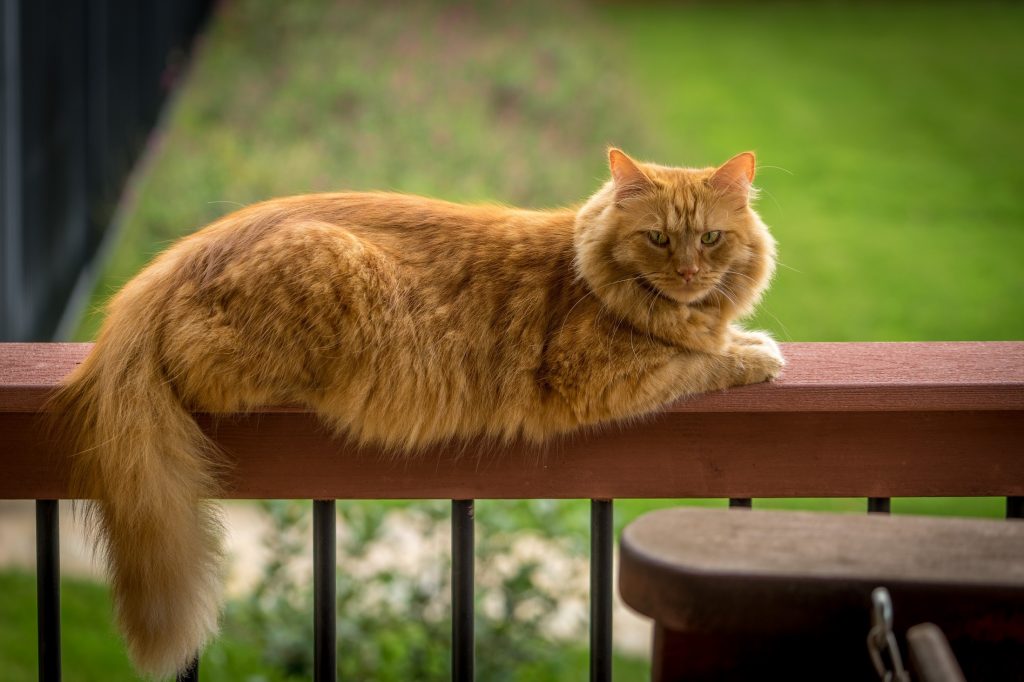 Orange cats not only appear in a wide range of colors, they also have some beautiful fur patterns. The striped pattern is the most popular and likely recognized. Less common, but no less attractive, are the spots that resemble a cheetah pattern or the solid orange.
Apricot
Marmalade
Cypress
Buns
Pumpkin
Honey
Fire
Bumble
Vanilla
Mist
Cheeto
Cinnamon
Cheshire
Angus
Cinder
Ruby
Copper
Cinnabar
Marbles
Saffron
Flicker
Flame
Cane
Gray Tiger Striped Cat Names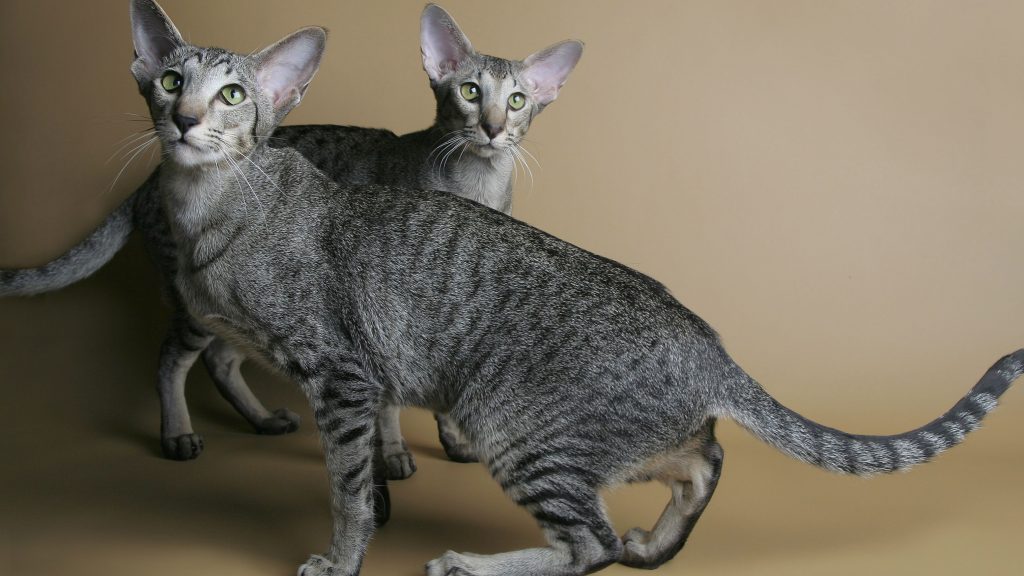 A gray tiger striped cat can come in many different shades, but its stripes and spots are what makes it so unique. A cool or unique name is just what your gray striped kitty needs.
Apricot
Binx
Bumblebee
Checkers
Coconut
Colby
Cookie
Curry
Domino
Hershey
Hodgepodge
Inky
Jazz
Jelly
Leopard
Linguine
M&M
Mac
Mango
Marble
Mars
Mocha
Noodles
Nutmeg
Oreo
Patches
Patchwork
Peanut
Platinum
Puff
Shade
Slate
Smokey
Snickers
Socks
Speckles
Spot
Swirly
Tablet
Twist
Zebra
Brown Tiger Striped Cat Names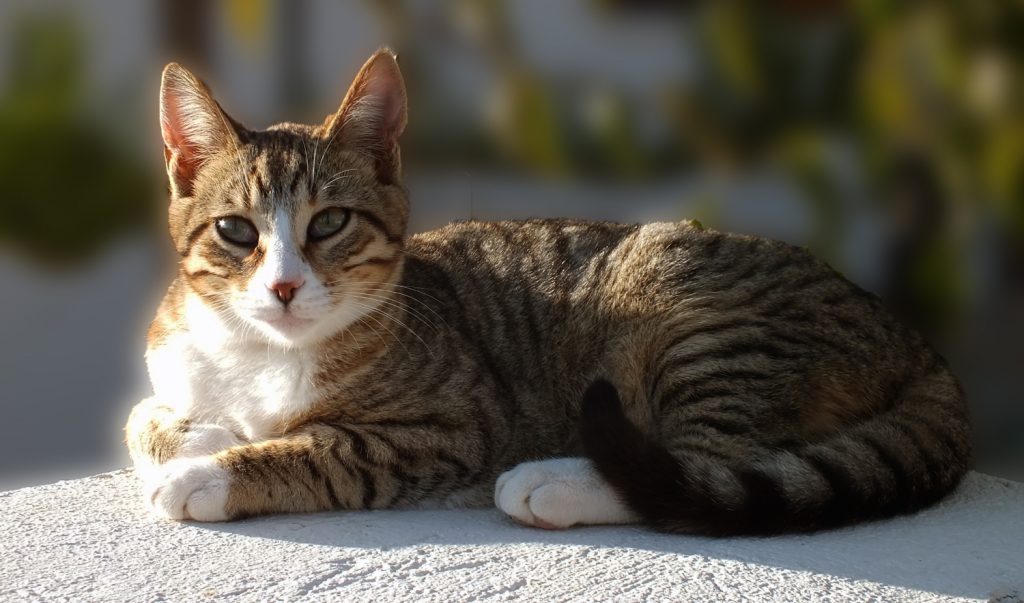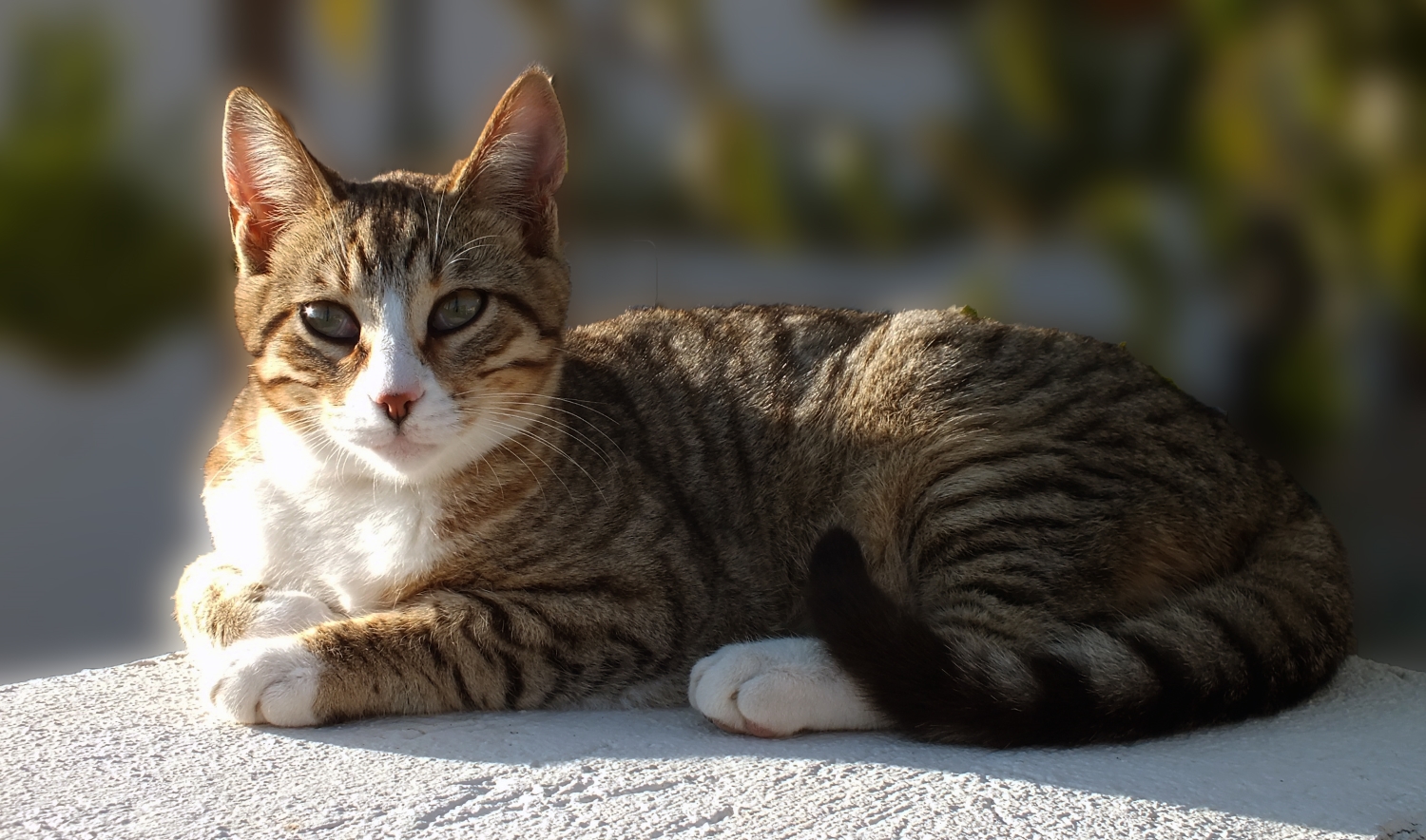 The brown tiger striped cat usually has stripes that run perpendicular to his spine and line his legs and ring his tail. They are sometimes referred to as "tiger cats" because those stripes resemble those of that big cat in the wild with stripes, the tiger.
Smudgy
Sandbar
Tawny
Dirty Harry
Shelbie
Amber
Foxy
Cocoa
Reese
Goldie
Topaz
Snickerdoodle
Brownie
Espresso
Mocha
Tigress
Hershey
Pebbles
Coral
Coco
Copper
Peanut
Brown Eyed Susan
Black And White Tiger Striped Cat Names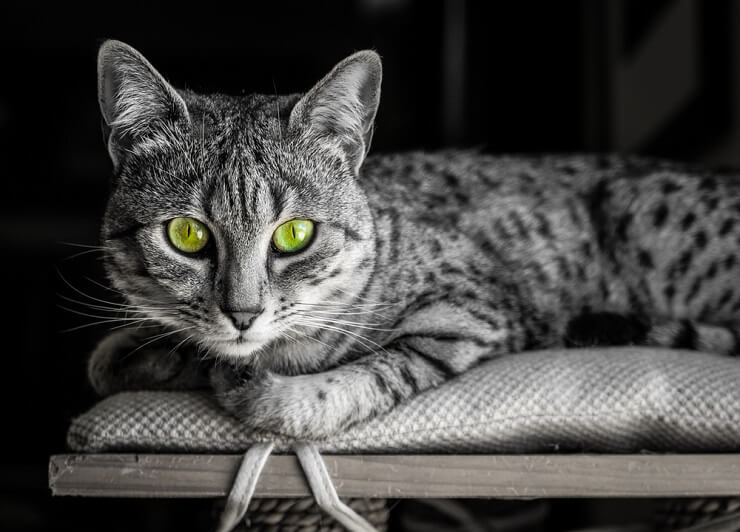 In most black and white tiger cats you will see a classic "M" on their head. They form in four distinct lines regardless of the overall coat pattern. The black and white combination is more rare but should be properly named.
Coal
Ash
Jailbird
Chess
Scorpion
Lucky
Stroke
Skunk
Iris
Adidas
Candy Cane
Sabor
Stipple
Pepper
Mackerel
Soldier
Zebra
Spangled
Chipmunk
Nani
Bumblebee
Checkers
Sky
Ninja
Shadow
Adidas
Famous Tiger Cat Names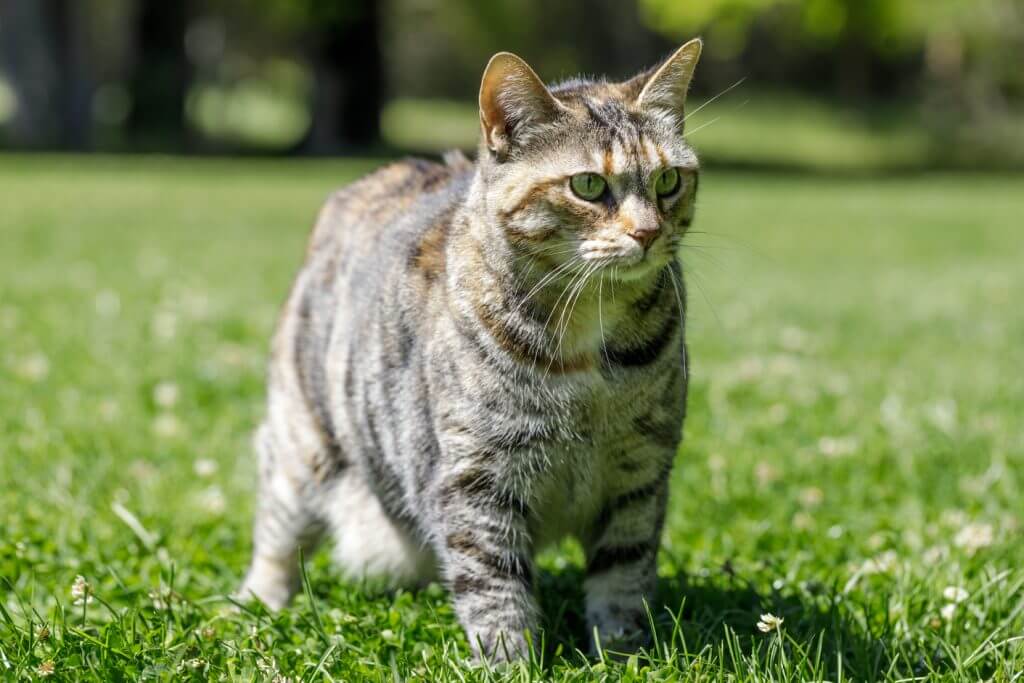 Tiger cats have been in books and on the big screen for many years, so it only makes sense to list our favorite tiger character names.
Garfield: The most famous tabby cat in the world
Hobbes: From the cartoon series, "Calvin and Hobbes."
Koumal and Sangha: Tiger cub brother in the film Two Brothers.
Louison: The tigress in the 1876 French novel Les Aventures du Capitaine Corcoran.
Mantecore: White tiger who attacked Roy Horn of Siegfried and Roy animal trainers.
Parker: Tiger and costar in the film Life of Pi, his full name is Richard Parker.
Rajah: From Disney's Aladdin, Rajah means king.
Shere Khan: Rudyard Kipling's tiger in The Jungle Book. Khan means lord or ruler.
Suzy: Star tiger of Ringling Bros. Circus.
Tigger: Winnie The Pooh's companion.
Tony: The Kelloggs mascot, Tony the Tiger.
Tyger: William Blake's poem, "The Tyger," "Tyger, Tyger burning bright…"
Damoo: Damoo Dhotre, famous animal trainer from India, he was able to earn the trust of wild animals.
We know you agree that your tiger cat is unique and requires, and an exotic and meaningful name.